Youth ministry at New Harvest Church takes a family based approach. Its goal is introduce the youth to Jesus Christ and cultivate their faith as they grow in Christ. The youth ministry is not a church within the church but a vital part of the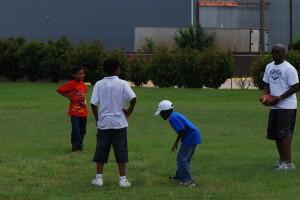 whole. A such parental involvement is a key to their spiritual growth. Colossians 1:28-29 form the basis of this family-orientated ministry as outlines below:
To assist youth in applying biblical principles to their current life situations.
To provide a holistic biblical approach that addresses their intellectual, emotional, spiritual, physical, and social needs (Luke 2:52).
To teach and instill the desire to become true disciples of Christ (Matt 28:19, 20).
To prepare the youth for leadership in the church, and equip them for the work of service (Eph. 4:12-13).
To teach youth to submit to their parents and to respect authority (Eph. 6:1; Col 3:20).
To provide one-on one mentoring and coaching for students in need of special attention with their schoolwork (1 Cor. 9:22).